On the 14th and 21st of October, Nottingham witnessed a powerful gathering in Old Market Square, as hundreds of protestors came together to express their unwavering support for Palestine in the wake of Israel's long history of harsh bombings and attacks on civilians. Organised by 'People for Palestine', a community-led group dedicated to Palestinian freedom and an end to the Palestinian genocide and illegal Israeli occupation.
An open mic was featured during the event, providing a platform for the community to voice their opinions on the ongoing situation. Many students, former political party members, and individuals from diverse ethnic and religious backgrounds united as advocates for the rights of the oppressed Palestinians, each echoing a shared commitment to end the cycle of ethnic cleansing.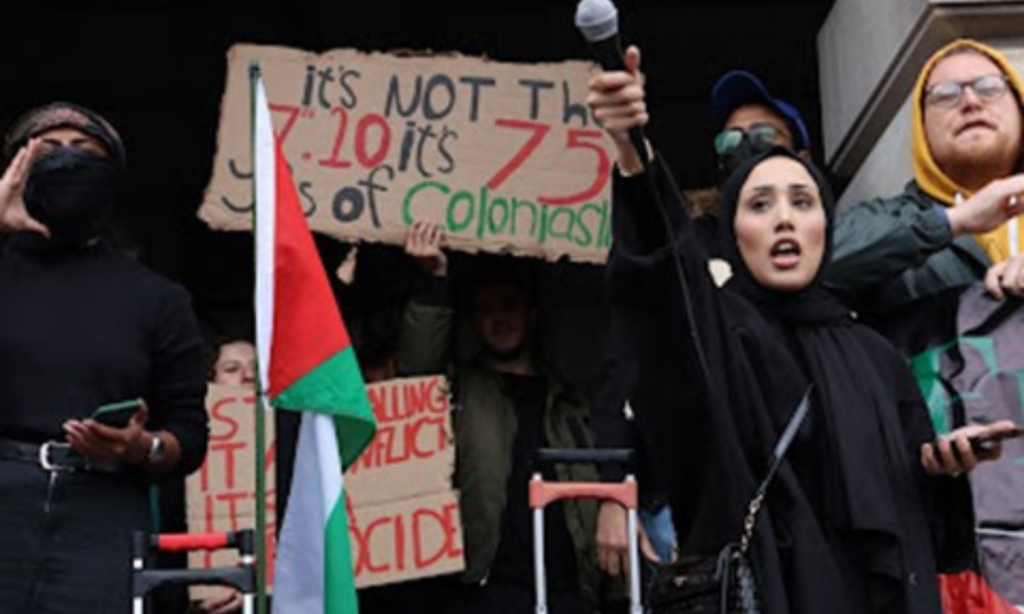 In a concerning turn of events, students from University of Nottingham and Nottingham Trent University find themselves grappling with frustration, as they speak up in solidarity with Palestine. A wave of suspensions has swept through these institutions, affecting those who decided to speak out against the ongoing atrocities committed by Israel.
International students are facing the threats of having their student visas revoked should they persist in advocating for the Palestinian cause. What makes matters worse is that the Universities have redefined antisemitism to include anti-Zionist views, thereby putting any student who dares to express their opinion against Israel at risk of suspension.
This situation is even more settling as the freedom of expression appears to be under siege. Not only are students encountering censorship and suppression, but they also find themselves in an emotionally challenging predicament.
Unfortunately, this issue extends beyond campus borders. Residents of Nottingham fear condemning Israel due to potential adverse reactions from their workplaces. The United Kingdom, which prides itself on the values of free speech and expression, is seemingly failing to live up to this promise as it hinders the very rights it claims to protect.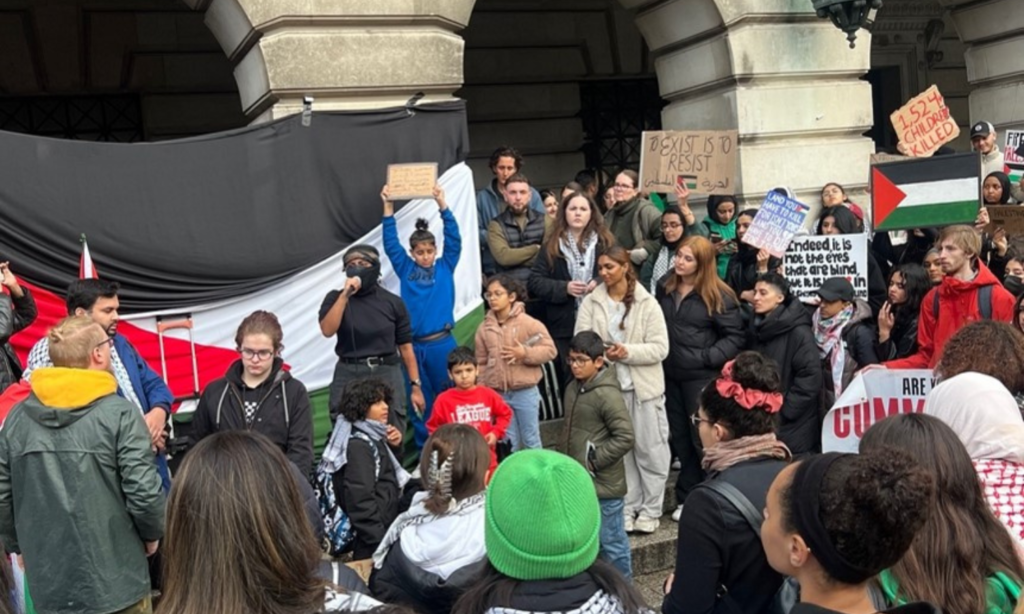 Speakers at the protest highlighted the importance of boycotting businesses who wholeheartedly support Israel. "Boycotting is the bare minimum support for Palestine. This way we can make British businesses and governments feel the pressure of the public". By refraining from using these companies, it reduces the financial support directed towards the IDF. One protestor shared a striking example with the crowd mentioning that "Mcdonalds sent complimentary meals to IDF soldiers all while neglecting the starving children of Palestine".
Companies which activists say to boycott in Nottingham include Mcdonalds, Starbucks, M&S, KFC and others. Boycotts can make a significant difference in such circumstances, and as a member of this community, choosing to boycott at least one of these companies can contribute to lessening the harm experienced by the Palestinian population.
Umaymah Choudhury & Banusha Bavaharan
Featured image courtesy of People for Palestine. Image has been edited. Permission granted to use this image.
In-articles image courtesy of People for Palestine. No changes have been made to this image. Permission granted to use this image.
For more off-air content including in-house station news, local venue reviews, travel updates, and much more, follow FMB Radio on Twitter, Facebook, and Instagram.

Want to get involved? As a community radio station we rely on volunteers! Get in touch via info@fmbradio.com, or message us on social media.
What's your reaction?
2
cool
0
bad
0
lol
0
sad